I wanted to start this series on playlists because I love music and the right songs and music is paramount for events. Each of these posts are going to have some of my top favorite songs I would chose for that particular event. First up is Weddings! I fell in love with weddings as events, they are involved, complex, and beautiful. Just like marriage itself. I have been missing working weddings recently so that is why we are starting here.
James Morrison – You Make It Real
I love this song because it is a classic wedding first dance song. It's this idea that love in this scenario grounds you all, it's like the eye of a tornado. The world and life can be in upheaval around you and your love keeps you anchored and level headed. If songs represented moments in life this is the moment where you discover love is an actual real thing in life. It's a beautiful notion.
May I Have This Dance- Francis and the Lights
This song just makes me smile, you can not hear this song and just be happy. This song is dancing around the kitchen cooking and laughing and just being ecstatic to be in the presence of each other. This song is acknowledging each partner in the relationship and loving them unconditionally faults and all. It is upbeat and great deffinantly a favorite.
A Thousand Years – Christina Perri
This is another what I call classic romance novel song. It's a perfect wedding song because it's literally the song about finally marring the person you love. I think of ballet when I hear this song it's so fairy tail-esque with its ballads and melody. What enchants me about this song is, it is about love being boundless and no matter how much time apart that won't effect the love of the relationship. If this song was a moment in time it is the bride standing at the beginning of the isle nervously fixing her dress right before that first step.
Put It All On Me- Ed Sheeran and Ella Mai
I am not going to lie watching the music video for this song is what solidified it's place on this list for me, it was so cute it told different loves stories from across the world. I love this song because it is a little different from traditional wedding songs, it's not fairytale perfect romance it is kind of the opposite. It's about being in love in this real world, and what that is like. This song as a moment in life is sitting on the couch with your partner after a long hard day, and its that silence where you are both just existing together, it's you fighting your demons and battling stress but not being alone. It's beautiful and complex and real. It is also a great up beat song to kick of your wedding reception.
Perfect Symphony- Ed Sheeran and Andrea Bocelli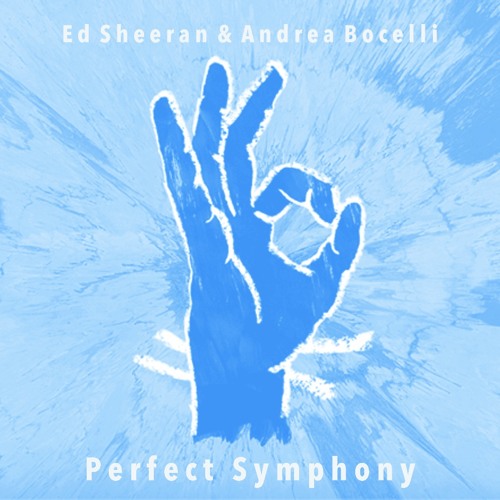 I have heard Ed Sheeran's Perfect at a few weddings this past year, it's a beautiful song that's perfect for the first dance. I love this song because he collaborated with Andrea Bocelli and half the song is in Italian and it just adds a depth to a traditional song that makes it that much more beautiful. This song is falling in love all over again everyday. This song as a moment would be 10 years after getting married, it's that moment where the kids or your family is driving you all nuts and you look at each other and can't help but smile and think how much you love them. Perfect kind of slow song for a first dance.
Photograph- Ed Sheeran
When I first heard this song the first thought in my mind was this is going to be my wedding song, I could imagine my husband and I dancing on an empty floor to this song. What I love most about Ed Sheeran is his songs are never just fairytale romance songs, they are more real life complex and finding love and beauty in brokenness which is this song. This song is that moment where you are sitting in the car after a fight and you pull out a picture of them and it's crying and deep, it's that moment where you realize there will be times where it's hard but you honestly can not think of any other option but loving them. I love this song maybe one of my favorites, just because of how real it is, so contrary to modern belief that love has to be easy and if you disagree the relationship is not worth it. This song is beautiful because it's like no matter what you all will be there for each other. Such a nice melody and music perfect song for wedding.
God Gave Me You – Blake Shelton
This song is like a movie scene wedding first dance. It is all romance and tempo I love it. For some reason this song is dancing in the rain to me. It is an epic wedding song it is happy and makes you want to dance and fills you with hope for your new life together. If this song was a moment it would be when you get married in an open field and it starts to rain and you are so happy to be married you don't care and just start dancing in the rain. This song is a happy sort of love it's the just found my soulmate love. It is the perfect way to kick off your wedding reception and just get everyone dancing, perfect song for a fun wedding party.
The Bones- Maren Morris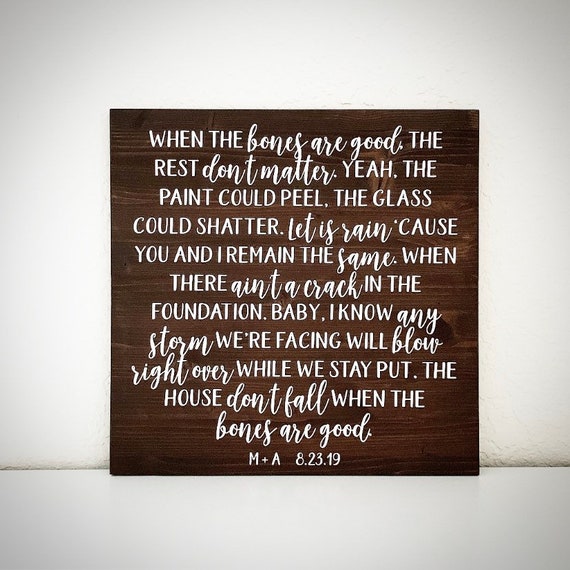 This song makes me dream. It is all the cozy times in the relationship where it's you and your significant other sitting on the couch reading a book. When I hear this song I think of a small intimate wedding, it is building your life on a strong foundation of trust and love with close friends and family. If this song was a moment it would be that moment of walking into your home after getting married and just sitting down and seeing the home in a whole new light because now you have a whole life together in this home or any home together. I love this song at wedding receptions because it is so light and happy.


Are you Looking for an Event Planner? Check out Life's Sweet Moments and follow along on our social media sites! Also reach out with any questions or inquiries!
Website: lifessweetmoments.com
Instagram: @lbellenevents
Facebook: Life's Sweet Moments
Twitter: @LSMEvents